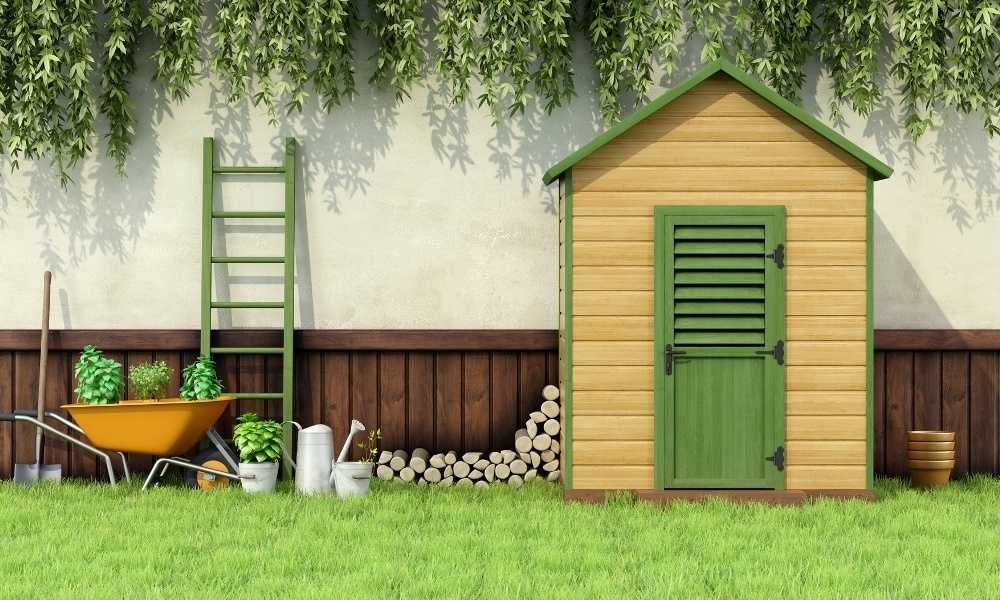 A shed plays a vital role in anyone's backyard. It can serve its primary purpose as a separate unit to house your garden equipment and other storage needs or it can serve as your own private work space where you do your hobbies and other projects.
In the past, sheds have been commonly taken for granted and hidden them in the garden to rot and disintegrate. But nowadays, sheds have become an extension of our homes and, as modern sheds become popular, quality is sometimes compromised. With the wide range of options available, finding a reliable shed or shed builder can be hard.
Some pointers to ensure that your shed is of good quality
Reliable company or brand
When buying a shed, it is highly recommended that you purchase from a brand or company that specialize in making sheds. A shed from a company that has been known to make them for a long time will give you peace of mind that they know what they are doing from years of experience and their craftsmanship will be of excellent quality.
Quality materials are used
Sheds can be made of wood, resin or plastic and metal or a combination of materials. This will depend on the type of material you prefer. Wood is still commonly used nowadays and with wood, it is essential that heavy duty timber be used to ensure that the structure is durable enough to withstand the harsh elements and for the assurance of longevity.
Framing and solid foundation
A solid base is important for your shed to have a good foundation. This will ensure that your shed is stable and will always remain level. Wood framing is recommended to be at least 19mm by 125mm set on 38×75 mm framing.
Strong floor construction
It is recommended that the floor should measure 19×25 mm, for tongue and groove floorboards 38×75 mm with planed floor joists set 450mm apart from the middle of the floor joists. Artificial floor boards that are used on low-quality sheds rot and bend quickly.
Windows
Joinery-made windows are bound to be stronger and have less chance of leakages. If your shed will be used or frequently visited by children, toughened or tempered glass is a good option since it is less likely to break and, if it does, it breaks into safer granular chunks instead of shards. You should also be able to open some, if not all windows, for proper ventilation.
Doors
Usually, doors are made according to your specifications. Again, doors made by joineries are sturdier.
Strong roof
Since the roof is the part that gets soaked by water during rainy days, it is the first to deteriorate, especially if low-quality materials are used. A strongly constructed roof is a must. Ideally, it should measure 19×125 mm tongue and groove board on a 38×75 frame. Roofs that are made of cedar shingles or roof tiles also promote longevity as well as being aesthetically pleasing to look at.
Finishing
The finishing process is as important as the building itself. It protects the materials from the outside and will also give your shed its overall aesthetic appeal. Going for a quality paint will save you time and money in the long run. It minimizes repainting jobs other than the usual maintenance your shed will require. For wooden sheds, treated wood will make it last longer since your shed will be protected from insects and fungus.
Security features are available to use
Quality sheds are equipped with security features for you to use. Since it is usually placed outside your home, keeping your shed properly secured will prevent would-be thieves from gaining access to your shed and looting your stuff.
Top 5 Quality Sheds
Lifetime Storage Shed #60057
A good-sized shed perfect for small yards. Because it is small, only a limited amount of equipment can be stored inside. However, it does have strong walls where you can hang some of your equipment. The walls are thick and made sturdier with steel reinforcements for added support. It features a skylight for natural light to come in and prevent outsiders from seeing what's inside.
Pros
Because it is made of plastic, no maintenance is required.
The shed is easy to assemble.
Cons
The base is not included in the package.
You can't paint it because it's made of plastic.
Classic Wood Saltbox Shed
If you like a wooden shed with windows and ornate details included, consider this traditional-looking shed. It is painted in light colors for a classic look. The inside has enough space for storage as well as ample work space for the owner to work comfortably inside. Natural light comes inside the shed through the front door and windows.
Pros
The shed can be customized if preferred.
There is some work space allotted for the user.
Cons
The shed is quite expensive.
The roof requires shingles.
Arrow Hamlet
Although metal sheds are not as sturdy as their counterparts, the Arrow Hamlet is made to be tough and durable. This metal shed is a cost-effective alternative if you are on a budget. It provides a large space inside for bikes and other equipment to be stored inside without crowding. Made with galvanized steel, this shed is sleek-looking.
Pros
Galvanized steel will prevent the metal from corroding and rusting, improving its longevity.
The shed is easy to assemble and inexpensive.
Cons
Putting up the shed requires two people.
Features like flooring and other extras that may be necessary to enhance its stability will have to purchased separately.
Lifetime 6446 15-by-8 Foot Outdoor Storage Shed
Made of polyethylene plastic, this shed is UV and fade resistant making it look fresh year after year. No painting and sanding needed for its maintenance. Just use your pressure washer to clean it. Steel reinforcements for the roof and doors keep it sturdy. Security features include steel braces for the doors with an integrated locking system. You can also add more security features if you feel the need to do so.
Pros
The tall build of the shed allows tall people to be able to get inside.
You can install electrical wiring for lighting if you prefer.
The plastic shed is not fussy to maintain.
Cons
Natural light does not come inside easily.
The floor is quite soft and can easily be dented.
 10×10 Suncast Storage Shed
A durable plastic shed with 5 ridge beams to reinforce the roof. It also has honeycomb patterned floors to make it tough. Although it looks basic, it is highly functional and can be customized with accessories.
Pros
The roof is reinforced.
The floor is included in the structure, but it requires a flat base to be laid on like a wood frame or concrete slab.
Cons
The walls are quite flimsy and may not be able to hold hanging items.