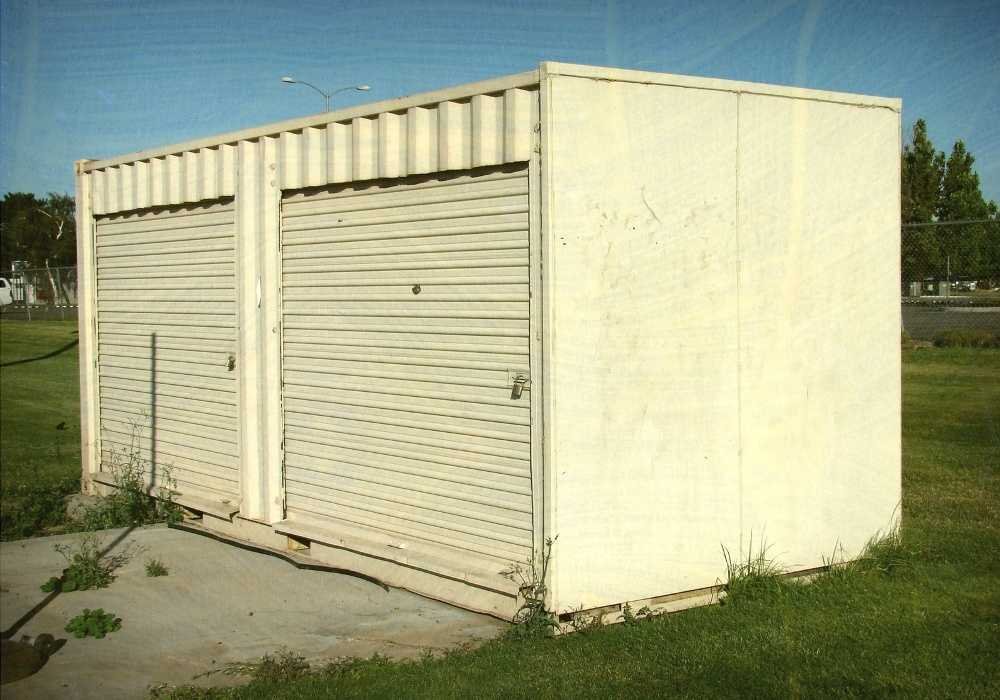 Improving the functionality of their property is one of the most common reasons why homeowners opt to have a shed built within the vicinity of their homes. Sheds are becoming more and more popular among individuals and families, not only for their storage functions, but also for other purposes because of the versatility that they offer.
There are different ways to build a shed, you can ask the help of professionals to design and build it for you or, if you are a carpenter or a jack-of-all-trades that have the skills required to build a shed, you may choose to build it yourself.
Building a shed from scratch is obviously the hardest approach to making a shed. Plus, this is usually the most time-consuming way to build one, since you will be the one to buy all of the materials as well as building it yourself, although one advantage is that you have more control of the costs.
However, if you are thinking of putting up a shed but don't have the skills or time to build it yourself from scratch, you may want to consider buying a pre-built shed.
Prefabricated sheds are a common choice, since they don't come with the hassles of needing complicated plans and searching for the right hardware. A pre-built shed can be delivered already assembled and ready to be installed. This can be used right after installation. However, this type of pre-built shed is more expensive.
Another kind of pre-built shed comes as a kit. This kit comes with everything you will need to assemble the shed like screws, nails, fixings, panels, roof, etc., much like a do-it-yourself shed but made easier. This pre-built shed kit can be finished in a couple of days, depending on the design.
If you want to customize the shed a bit to make it look more personalized, most brands offer a wide range of accessories like windows, shelving units, flower boxes and more.
Advantages and disadvantages of pre-built sheds
The beauty of purchasing a pre-built shed is that you can easily have a sturdy, outdoor storage space that is quick to build and inexpensive. However, most prefabricated sheds are mass-produced and made using relatively low to medium quality materials to keep their prices affordable, which may possibly cost you more in repairs and maintenance.
Pre-built sheds are available in different materials, you can choose from vinyl, wood, plastic, or metal, which can provide proper protection from the elements.
With or without the proper skills required, you can still assemble the shelf yourself. Prefabricated sheds mainly target people who lack the time, skill or money to build one from scratch. You also have the option of having it delivered to your home, assembled or in kit form.
Prefab sheds don't require waiting time for pre-planning and construction.
One of the main disadvantages of prefab sheds is the limitation on the sizes available. Because it is delivered to your home by road, restrictions on size are imposed. In general, prebuilt sheds measure between 6 feet and 12 feet wide and between 6 feet and 24 feet high. So that would be 6 x 6 feet for the smallest shed and around 12 x 24 feet for the largest.
Another basic restraint that you need to carefully consider before choosing a prebuilt shed is the limited control that you have over its design. Because the shed is designed for general use and according to the designer's imagination, you may find some of its features lacking or not what you would have wanted had you designed it yourself.
Picking the right shed for you
After forgoing the idea of making the shed yourself, it's now time to consider the kind of shed you want to buy. Here are some things to think about when choosing the little building you want in your backyard:
Do-it-yourself installation vs professional installation: Although prebuilt sheds are supposedly already made for you, there is the option to buy prefabricated shed kits where you assemble and install the shed yourself. Everything you need to build the shed is inside the kit and ready to assemble. For DIY kits, options are quite narrow and usually limited to smaller-sized sheds that cost less than models that require professional installation. Licensed contractors can help you if you decide to go for the latter. Also ask the seller since most stores offer free installation services.
Size: Choose a size that suits your requirements. Think about what you need the shed for. Is it just for storage or do you want to include some workspace for your projects? Make sure that you have enough space available where you want to put the shed. Small sheds start at 3 x 7 feet, just enough room for basic gardening tools and very limited work space. Medium sheds, at 10 x 10 feet, can include a mower as well as from your gardening tools.
Materials: Prebuilt sheds are made from different materials, depending on what you prefer your shed to be made of. Vinyl, plastic, wood, metal or a combination of different materials are sold for different consumers' needs.
Vinyl sheds are low maintenance, which is why they are very popular. Problems such as rotting or rusting will not be an issue with vinyl. They are also easy to assemble.
Metal sheds are fire-resistant and a good option if you are going to use the shed to store paint and other chemicals. They are also inexpensive and low-maintenance. Just make sure that what you buy is resistant to rusting.
Wood is a common go-to for building sheds. It gives the structure character while also adding charm to its surroundings. However, it is important to use treated wood and maintain it regularly to avoid rotting and other damage the elements can cause.
Legal Considerations: An important aspect commonly forgotten by homeowners is to check with the zonal administrators regarding legal clauses that concern prefab sheds. Common issues that may arise are due to size considerations. It is advisable to consult sizing guidelines beforehand to ensure that your purchased shed is in accordance with your zone's construction codes.
Landscaping: When choosing a prebuilt shed, it is recommended that homeowners consider the compatibility of the shed with the overall aesthetics of the outdoor space where it will be located. The shed should blend in with its surroundings and should not overpower or compete with the external appearance of your house. It is therefore advised that prebuilt sheds be smaller than your residential home.